"The images shown here are for illustrate purposes only."
The soft and flavoursome mousses and mayonnaise salads are perfect as starters or snacks, to spread on bread and crostini for a party with friends. Special recipes for special needs; we are at your disposal.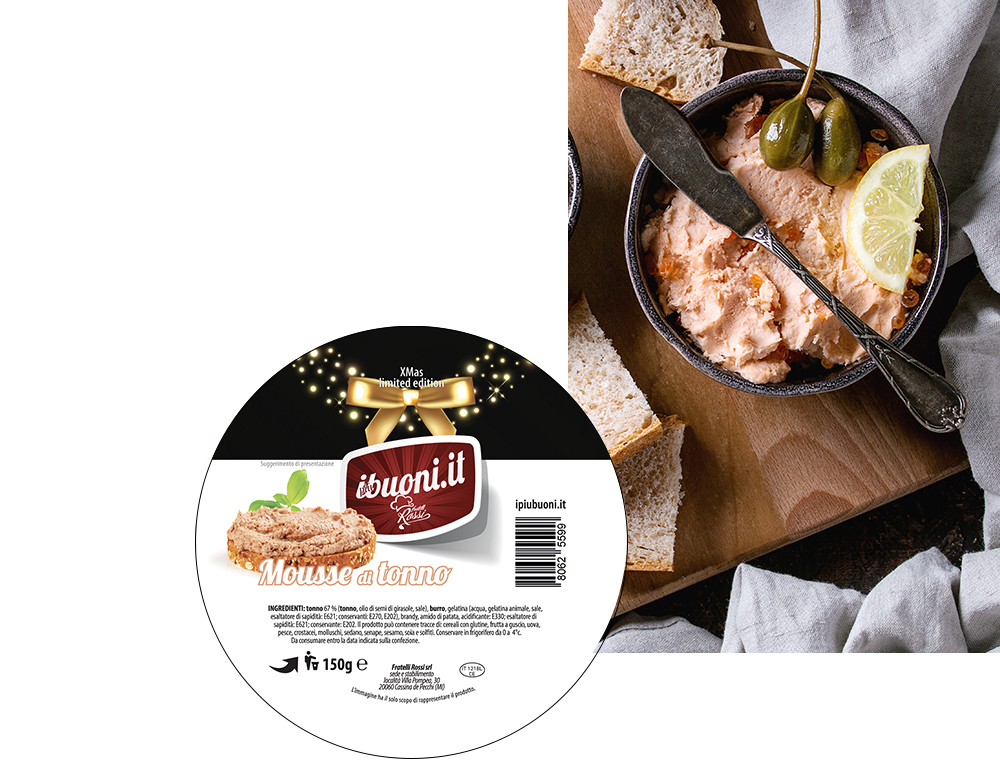 T

una
MOUSSE
✻
A spreadable mousse with the fresh taste of the sea. Great on bread, or simply "on a spoon".
H

am
MOUSSE
✻
It's good, good, good! Also as an afternoon snack! Children know… and they ask for more.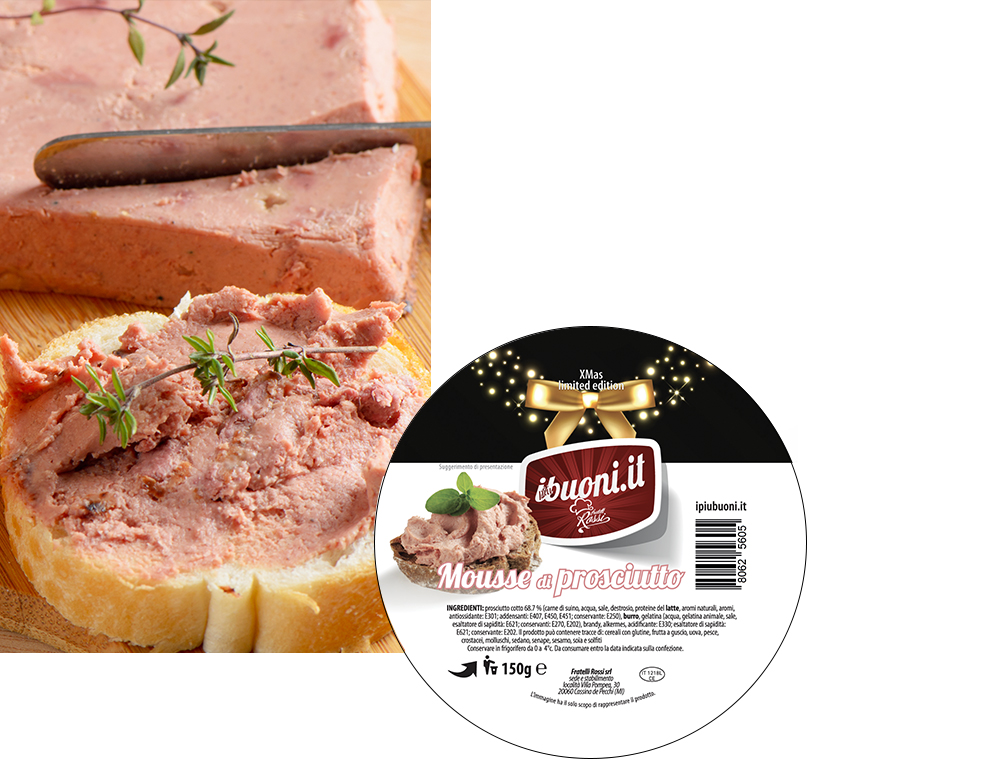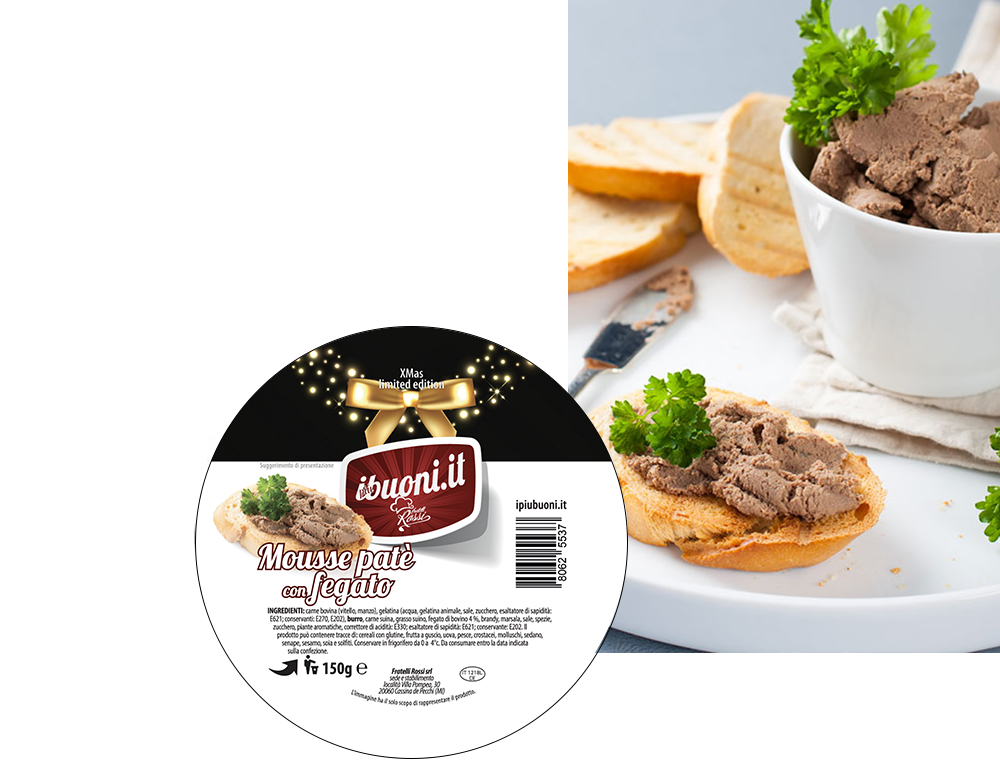 L

iver Patè
MOUSSE
✻
Dalla ricetta classica della tradizione lombarda il patè per una tavola raffinata e di gran pregio. Impossibile resistere!!
S

hrimp
COCKTAIL
✻
An unmissable tasty starter, or an accompaniment for an aperitif, loved for its delicate taste that never fails to excite.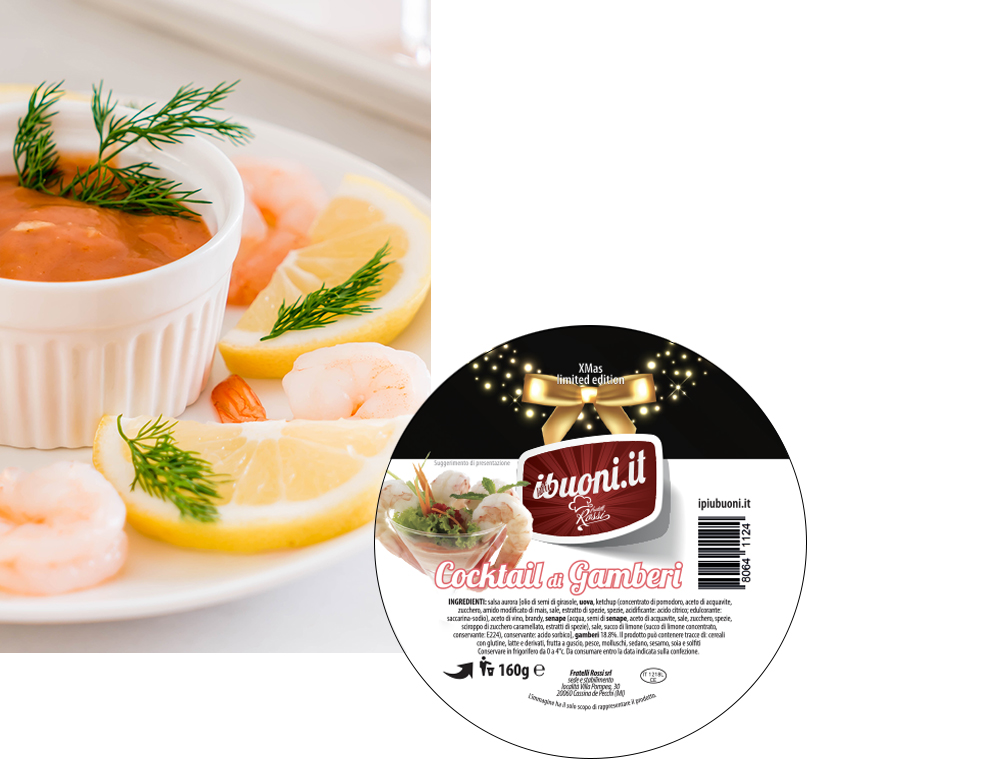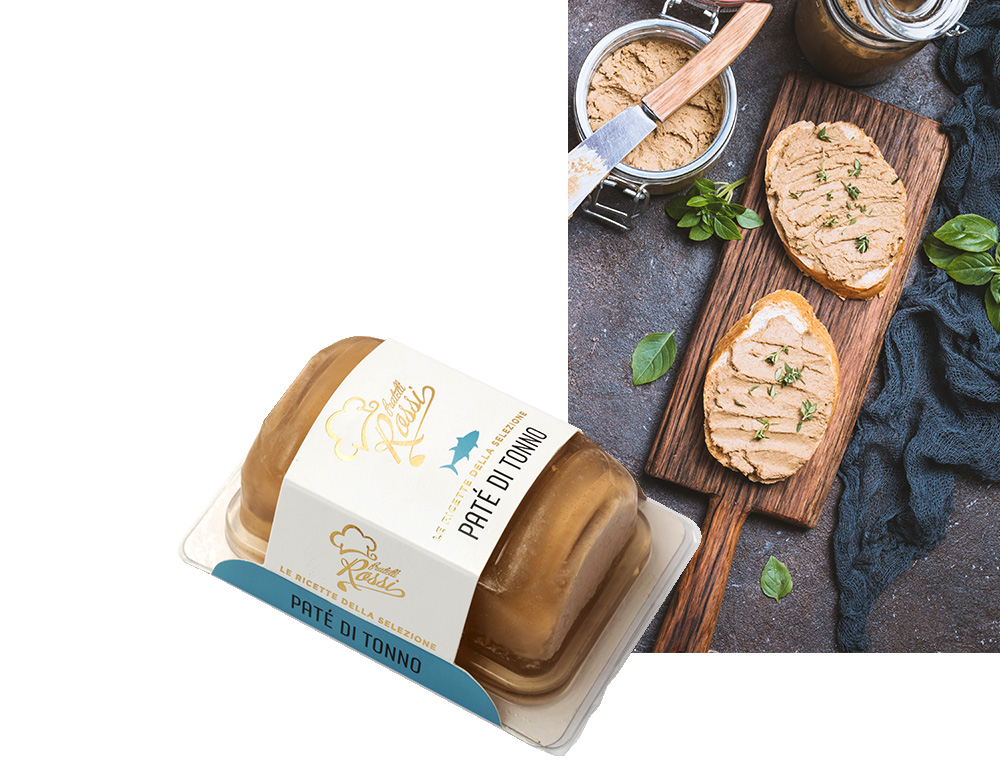 T

una
PATÈ
✻
a good and tasty alternative to traditional pate, for those holiday celebrations, or special occasions.